MINIMUM CREW. MAXIMUM SAFETY.

AIR-ASSISTED PATIENT TRANSFER, LIFTING & TRANSPORT
CHAMPIONS


FAQ

---
The Evacuation EMS HoverJack can lift and transport bariatric patients up to 1200 lbs., as well as assist in extractions from the home environment , including down stairs (700 lbs.). Four air chambers inflate to lift the patient from the floor in a seated or supine position, maintaining patient dignity and minimizing risk of injury to the crew by creating a no-lift environment. Used in conjunction with the HoverMatt Air Transfer System, a seamless solution is presented for lateral transfer from bed or floor to the HoverJack, and on to the ambulance stretcher in preparation for transport
---
The HoverMatt® Air Transfer System allows EMTs to laterally transfer any patient in a supine position to the HoverJack II or to a stretcher with ease. When inflated, a cushion of air beneath the mattress reduces the force needed to move a patient by 80–90%. Reusable and Single-Patient-Use HoverMatts are available in three different sizes with a 1200 lb. capacity to accommodate nearly any patient.  
---
The HoverMatt SPU (Single-Patient-Use) inflatable transfer mattress works just like the reusable HoverMatt Air Transfer Mattress, using a cushion of air for safe patient transfers without lifting or straining. Virtually eliminating injuries related to lateral transfers and repositioning, the HoverMatt SPU helps improve staff retention while significantly reducing the possibility of cross contamination and any need to launder. Perfect for "frequent flyers" and avialble in three sizes for one-off calls.
---
The HJTB32 Case is the storage and transport solution for your Evacuation HoverJack Device, HoverMatt and provides ample room for additional tools you may need on the job. Deflated equipment folds easily, neatly, and quickly into the bag and can be comfortably carried on your back or by handle. The HJTBAIR houses the Air Supply with additional headroom for ancillaries.
---
HoverTech's AIR400G (1100W) provides powerful, portable, and rapid inflation of all HoverMatt and HoverJack products for flexibilty. Durable stainless steel canister holds up to the heavy demands of the EMS market and a convenient hook allows the unit to hang on stretcher for ease of use.
---
The TransMatt™ Decedent transfer system allows funeral home staff to laterally transfer the deceased from bed to a stretcher with ease. When inflated, a cushion of air beneath the mattress reduces the force needed to move a decedent by 80-90%. This reduction facilitates decedent handling with fewer resources, while minimizing the risk of musculoskeletal injuries to staff and promoting career longevity.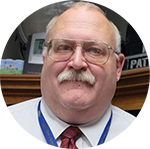 Randolph Breton
Clinical Education Manager
Physician's Transport Service
Herndon, VA
"Iusto molestiae ne mea, mea no apeirian perpetua assueverit, eius salutatus eu duo. Ne sit libris omittam, qui ipsum tempor antiopam ad, patrioque liberavisse conclusionemque sed eu"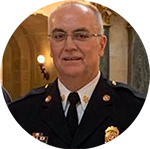 Joseph Knitter
Chief
South Milwaukee Fire Department
South Milwaukee, WI
"Iusto molestiae ne mea, mea no apeirian perpetua assueverit, eius salutatus eu duo. Ne sit libris omittam, qui ipsum tempor antiopam ad, patrioque liberavisse conclusionemque sed eu"
HoverMatt® Air Transfer System
What is the HoverMatt's weight limit?
The HoverMatt has been tested to 1200 lbs. HoverMatts are available in different widths to accommodate patient girth.
Can you clean/launder a HoverMatt?
The reusable HoverMatt can be machine laundered.
The Single-Patient Use HoverMatt (model numbers ending in "SPU") cannot be laundered and must be discarded upon patient discharge or if the unit becomes heavily soiled
All HoverMatt models can be wiped down with the same cleaning products used to disinfect medical equipment
How long can you leave a patient on a HoverMatt?
A HoverMatt can be left underneath for duration of transport and their entire treatment / hospital stay. Pressure studies are available.
Do the regular HoverMatt and the Single-Patient Use (SPU) version differ functionally?
Not at all. The SPU has the same capabilities and ratings as the standard HoverMatt. The key difference is that the SPU, unlike it's counterpart, cannot be fully cleaned and sanitized after use. However, it is not necessarily a disposable product as it may be reused on the same patient until it becomes heavily soiled or compromised. By writing the name of a "frequent flyer" on the foot-end tag, it becomes their 'Matt' to be used indefinitely.
Is the HoverMatt latex free?
We heard about a HoverMatt exchange program another service had set up with their local hospital. How does that work? 
Is your service transporting patients to a facility where single-patient-use HoverMatts (SPU) are already being used? Setting up an SPU exchange program with that facility would allow your crew to expedite delivery. Upon arrival, the patient is quickly (and safely) transferred from your care, with the SPU still under the patient for facility use. The hospital (in most cases) would then provide your crew with a new Matt from their stock, eliminating the need to manage any inventory or financial processes as they are assumed by the hospital.
MORE INFORMATION? Our HoverTech Product Champions would be happy to share insight their own program implementation and best practices. Please CONTACT US to get in touch!
What is the recommended maintenance for the air supply and filter?
The recommended replacement/change of the AIR400G's filter is once a year. If a visual inspection reveals a dirty filter, then it should be replaced at that time.
What is the HoverJack's weight capacity?
The HoverJack has a weight limit of 1200 lbs. for vertical lifting and 700 lbs. down stairs.
Can the HoverJack be overinflated, causing it to burst?
No, not if you are using a HoverTech International Air Supply. The HoverJack has been tested under conditions that would "over-inflate" using this air supply.
If you open the red-capped valves, does the HoverJack quickly deflate, causing it to be unstable and the patient to fall?
Yes, it will deflate very quickly if you open the red-capped valves all at one time. However, the HoverJack remains stable when deflated properly. By first releasing air gradually using the additional two-way valves before opening the red-capped valves deflation and patient stability are controlled. Capped valves should always be opened one at a time, beginning at the top.
If we want the HoverJack to lift the patient a moderate amount, do all of the chambers have to be inflated for it to be stable?
No, the HoverJack is made to be stable regardless of how many chambers are inflated. However, the chambers MUST be inflated consecutively from the floor up. For example, if you only want to inflate 3 chambers, you must inflate chambers 1, 2 & 3.
What grants are available?
Please fill out the following form and we will return your request as soon as possible
---